ABOUT NHA TRANG CITY
Nha Trang City
Area: 252.6 sq. km
Population: 405.629 thousand habitants (2015)
Administrative division:
- Wards: Vinh Hoa, Vinh Hai, Vinh Phuoc, Vinh Tho, Ngoc Hiep, Van Thang, Phuong Son, Xuong Huan, Van Thanh, Phuong Sai, Phuoc Tan, Phuoc Tien, Phuoc Hai, Phuoc Long, Loc Tho, Phuoc Hoa, Tan Lap, Vinh Nguyen, Vinh Truong.
- Communes: Vinh Luong, Vinh Phuong, Vinh Ngoc, Vinh Thanh, Vinh Hiep, Vinh Trung, Vinh Thai, Phuoc Dong.
Ethnic groups: Mainly the Viet (or Kinh).
The coastal city of Nha Trang in Khanh Hoa Province, Central Viet Nam is 1,279km from Ha Noi, and 445km from Ho Chi Minh City.

◊ Climate
Nha Trang City is sunny all year round, with an average temperature of 23°C due to northern winds. The rainfall is less than anywhere else in the country and the area is not threatened by storms since it is protected by the Truong Son Mountains and Ca Pass

◊ Tourism potential
Nha Trang City is one of leading holiday destinations in Viet Nam. The city is famous for Nha Trang Bay with an area of 507m², including 19 large and small islands. Many of which have put into operation in tourism such as Chong Islet, Tre Islet, Bich Dam, Mun Islet, Tam Islet, etc. Of which, Tre Islet – the largest islet in the bay with an area of over 3,000ha – attracts the most visitors with 5-star accommodation and golf course, Vinpearl Land Amusement Park and the world's longest sea-crossing car cable.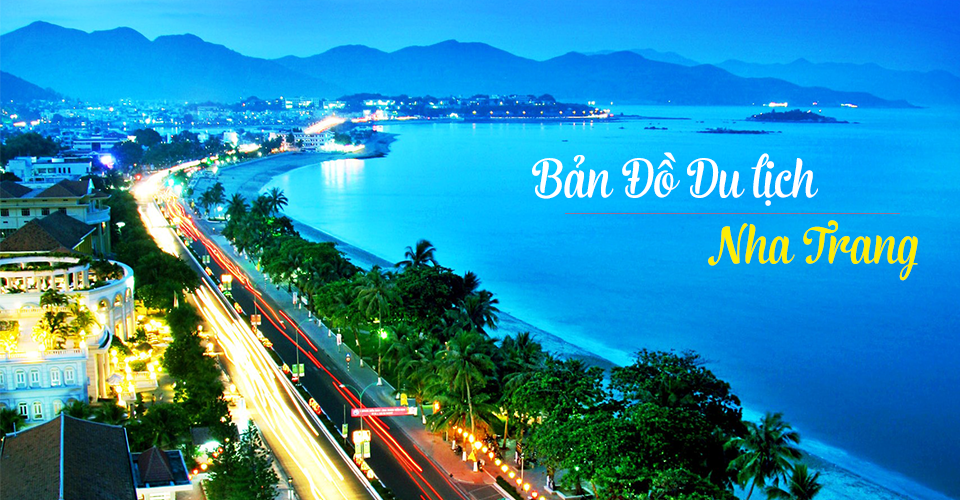 Mun Islet with high biological diversity and a lot of sea creatures, especially corals was planed as the first marine protected area of ​​Viet Nam. Here, visitors can dive snorkeling, ride glass-bottom boat or walk under the sea to admire the magnificent water world of Nha Trang sea. Tam Islet is an ideal destination for recreation and leisure activities such as parachuting, jet skiing, windsurfing, sailing, high-speed motorcycle, etc. Tri Nguyen Fish Lake Tourist Area in Mieu Islet is an interesting destination for people who love sea creatures. The lake breeds hundreds of valuable and rare sea creatures. Tri Nguyen Aquarium in Tri Nguyen Fish Lake Tourist Area – a miniature ocean with lots of precious fishes and marine plants has the shape of a fossil ship covered fully moss. Referring to Nha Trang, can not forget swallow's nests – a specialty of Nha Trang City. Many islands in Nha Trang Bay is home to swallows, of which Noi Islet is the most famous.

The city contains many valuable religious constructions such as Po Nagar Cham Towers - a typical architectural and sculptural work of Cham culture, Long Son Pagoda, Nha Trang Stone Church, etc.

Nha Trang is also well-known for mineral hot spring and mud bath.