2nd Restaurant in T2 opens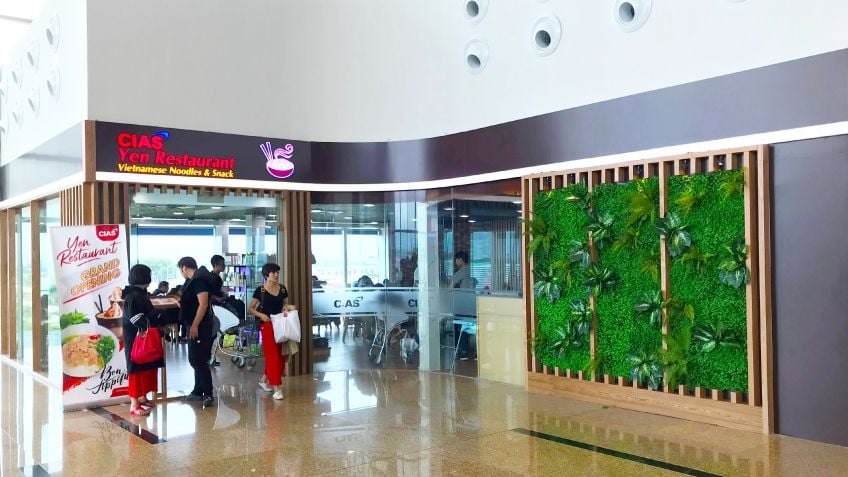 Yen Restaurant's outside view in the grand – opening day
Located in the isolation area on the second floor of the Departure terminal –Yen Restaurant is the second F&B outlet after Yen Cafe at Cam Ranh International Terminal (T2) of Cam Ranh International Airport Service Jsc (CIAS). It is opened on October 3rd and obviously became one of the most beautiful restaurants at the airport with a fabulous view of the runway, landscapes and of course a wide-range selection of delicious food and beverages.
The Yen Restaurant aims to give passengers an innovative alternative by offering fast but healthy food as well as a variety of traditional Vietnamese cuisine at very affordable prices including Pho, Banh my, Banh bao,… Our menu is created using fresh, seasonal products.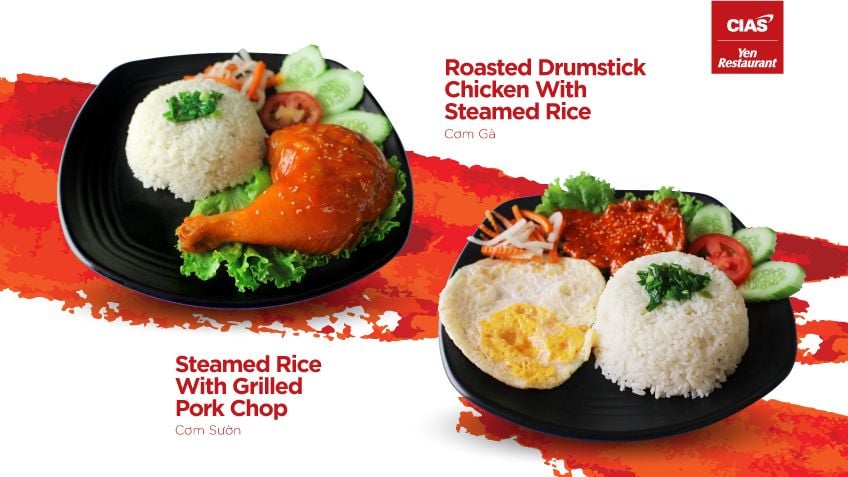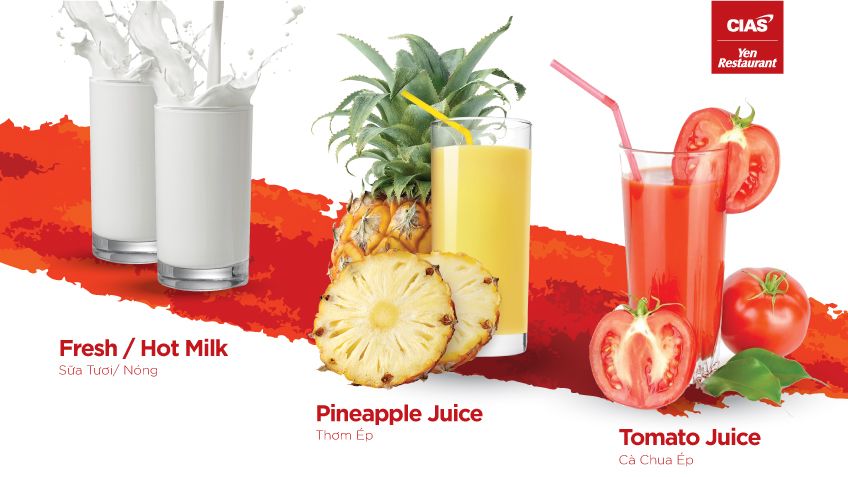 Besides, with nearly 130 square meters in floor space, and a capacity of nearly 70 seats, we have some exciting ongoing offers as part of our grand-opening week. Drop by anytime and check out our perfect combinations between dining and shopping with gondola displaying souvenirs and specialties of Vietnam and Khanh Hoa, such as agarwood products, dried fruits, raw Vietnamese coffee.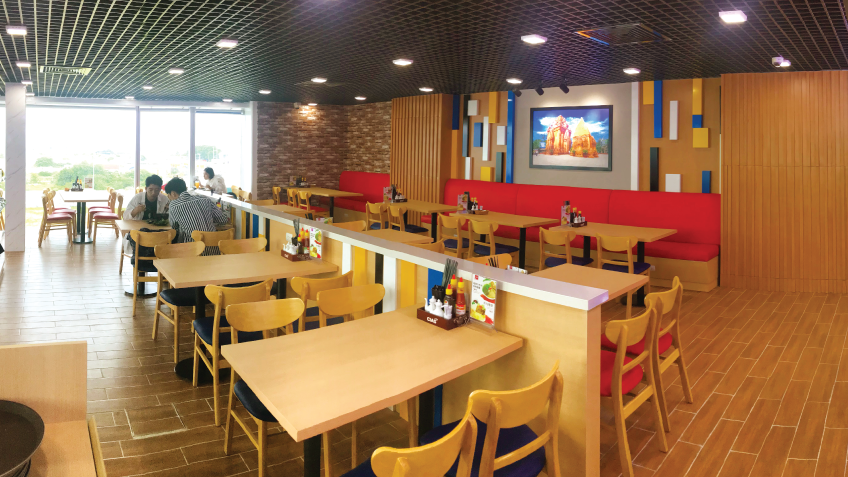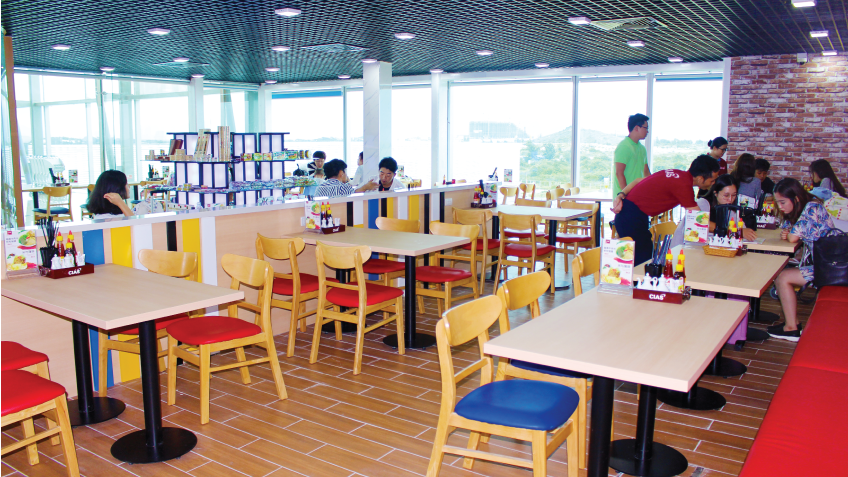 A part of colorful space of Yen Restaurant
The restaurant is designed with modern and eye-catching furniture as well as a cozy atmosphere. The main color theme of Yen Restaurant is red and blue – two signature colors of the company. To ensure the best experience for the passengers while waiting for their flights, our staff at Yen Restaurant are carefully selected from more than 100 employees working at the company.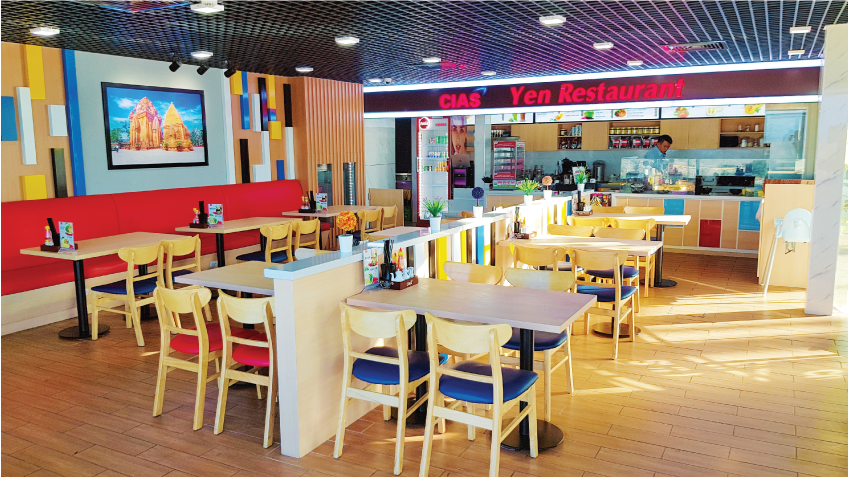 View from the entrance of Yen Restaurant
With a cozy space, a truly Vietnamese menu and professional service, we hope that Yen Restaurant shall be a nice memory for passengers at Cam Ranh International Airport.